In a great start to 2023, a United Nations report projects the hole in our ozone layer to close by 2066. Thanks to a global agreement to limit use of ozone depleting substances, 35 years later we are seeing noticeable and healing changes.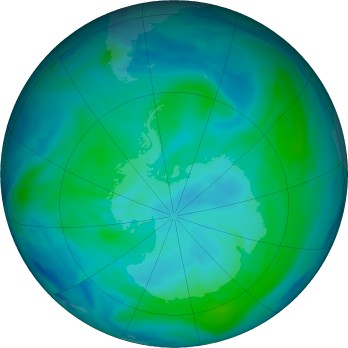 The UN report is conducted every four years and helps to track the progress and status of the ozone. While steady progress has been ongoing for the past couple decades, having an estimated timeline in the near future is a huge stride towards replenishing our planet (read more here).
The Highlights 
The ozone layer will return to 1980 values as soon as 2040 in some locations.
In Antartica, and more heavily affected areas, the ozone layer will return to 1980 values by 2066.
China has mostly eliminated additional ODS emissions (read more here)
The peak destruction of the ozone layer has passed
Why Do We Need the Ozone?
Since the thinning of the ozone was first brought to public attention in the 1970s, there have been huge efforts to fight its decay. The Montreal Protocol, which first regulated Ozone Depleting Substances (ODS), has been in place since 1987 and has reduced global ODS by 98% compared to 1990 levels. This wide scale success is due in part to how essential the ozone layer is to life on Earth.
It's estimated that the effects of the Montreal Protocol annually save 2 million people from skin cancer. The ozone layer is meant to protect the Earth from UV radiation, while still allowing safe light to pass through. The ozone absorbs about 98% of harmful UV radiation; a process upon which animals, plants, and humans are dependent for survival (read more here).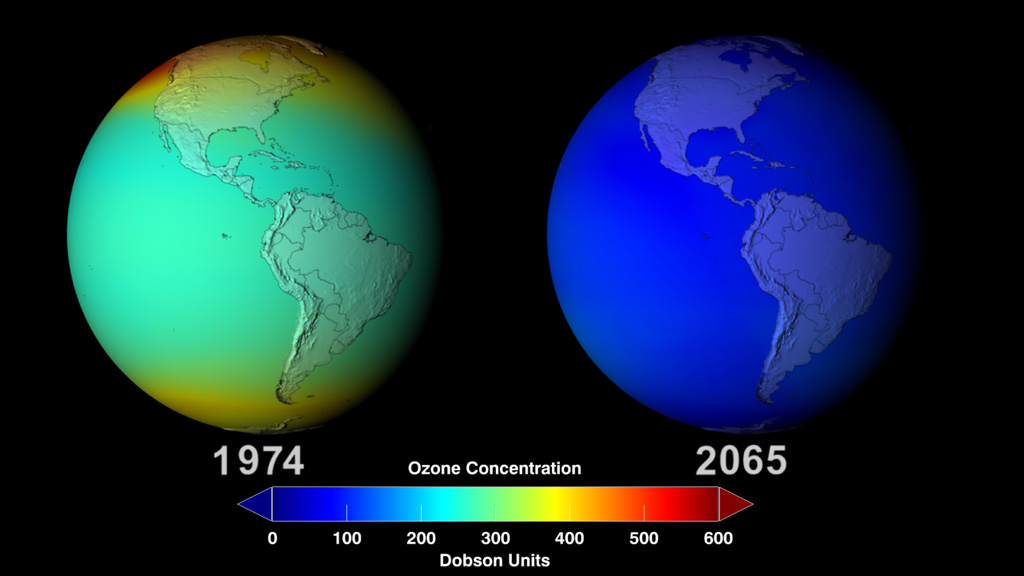 Successful Action 
The Montreal Protocol and the globe's commitment to following regulations is a success story we cannot take for granted. While ozone depletion is not directly linked to climate change, they go hand in hand with their solutions. Having a worldwide agreement that countries can commit and follow is impressive in itself, and serves as a great example for what can be done for climate change solutions.
Our progress towards healing the ozone layer is monumental. If we continue at this rate, the possibility for enacting real global action against climate change is almost in our fingertips.